Customized Jewelry Packaging
Customized Jewelry Packaging
Custom jewelry tags, cards, packaging boxes & bags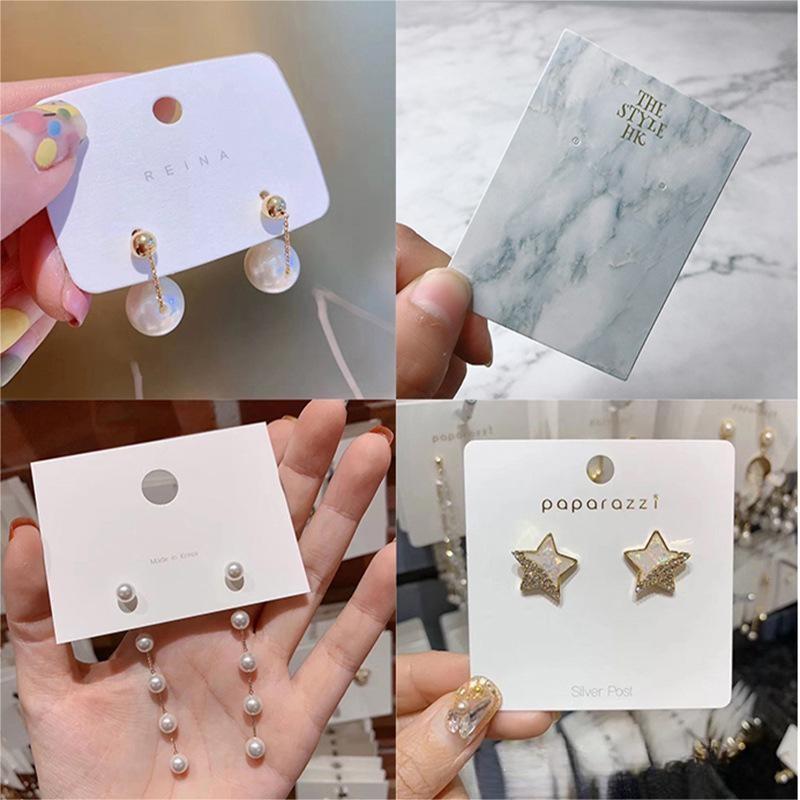 Various label customizations
Jewelry is a precious gift that can witness love and friendship, and is often used for decoration and showcasing personality. When you want to promote the quality and popularity of your jewelry brand, choosing the right jewelry packaging is essential. Today, we will introduce how to choose and customize suitable jewelry packaging.
What are my options?
When thinking about what to order, consider which products fit your brand. Maybe you need high-end packaging to make it easier to catch your customers' eyes. Or, you may want to print a delicate brand logo on the jewelry packaging. That's the beauty of jewelry custom labels, which you can tailor to your exact needs. Remember that usually a combination of jewelry tags is used to produce the desired effect. (cardboard, thank you notes, boxes, tote bags, etc.)
Introduction to Jewelry Packaging

The style of the packaging should be consistent with your brand image and have unique style and characteristics. The following are some common jewelry packaging styles:


1. Material of jewelry tag
The main material is kraft paper, corrugated paper, white cardboard, special paper, black cardboard, copperplate paper. The feel and light sensation of different paper materials are completely different, and the price varies.

| | | | |
| --- | --- | --- | --- |
| | | | |
| Kraft paper | Copperplate paper | White cardboard | Special paper |
2. Craftsmanship of jewelry tag
Packaging materials mainly include UV, printing, film lamination, hot stamping, embossing, debossing, and other processes, and the visual effects are very different!
| | | | | |
| --- | --- | --- | --- | --- |
| | | | | |
| Bronzing process | Bump process | UV process | Matte process | laser process |
3. Jewelry box
Jewelry tags represent high-end brands and can add a noble and elegant feeling to your brand. The ability to make and present jewelry details is the advantage of this tag.

III. How to Customize Jewelry Packaging
We offer custom tags with very low order quantities for brand customers, making it easy for small or large enterprises to use all of our custom tags. This means that no matter the size of your business, you can customize the tags you need.
To create your personalized jewelry tag, please follow these simple steps:
1. Design the artwork, or choose the packaging style we recommend.
2. Choose packaging material and color.
3. Determine the text/pattern you need to print. Determine the size, position, and color of the text, etc.
4. Determine the price and delivery time, make payment, and ship.
Leave a message: Let us know if there are any special instructions or considerations in this section, or you can directly contact our staff for consultation!

Message
If you have any suggestions or question for us.Please contact us.